Bring the whole tithe into the storehouse, that
there may be food in My house. Test Me in this
and see if I will not throw open the flood gates
of heaven and pour out so much blessing that
you will not have room enough for it.
Malachi 3:10
A Gathering PLACE
Reseda
A Gathering Place is a warm and welcoming church! Our Pastor, Kim Charter, is a charismatic, energetic and fun leader who also happens to be an inspiring teacher. We are a big happy family! Won't you join us? We would love you and you would love us!
Here at A Gathering Place, we've started 2022 with a bang! We've got Nights of Worship, Concerts, Women's Encounter and special breakfasts with our pastor! There are just too many exciting events to mention! Keep an eye on our calendar!
1
OCTOBER
Men's & Women's Kickoff
9:00 am

OpenArms
Walk for Life
8:30 am
12
OCTOBER
Wednesday Worship &
Prayer Service
7:00 pm

Watch Our Latest Episode - May 22 Service
Watch Pastor Kim's One Year Anniversary Celebration service!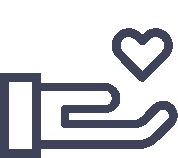 "Whoever is generous to the poor lends to the Lord, and he will repay him for his deed."